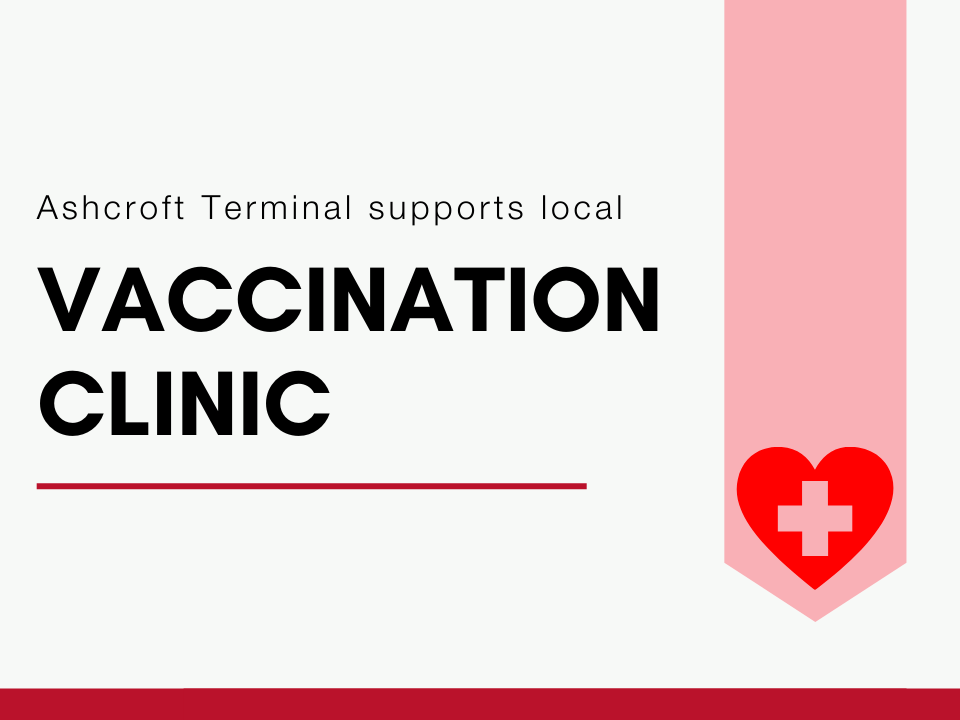 Supporting our Healthcare Heroes
If you live in Ashcroft or Cache Creek you've likely heard about the vaccination clinic coming to the Ashcroft HUB from April 26 – May 6. The clinic will be run by Interior Health, the Ashcroft Hospital & Community Health Care Center, and the Healthcare and Wellness Coalition, as well as individual volunteers.  
Ashcroft Terminal is thrilled to be supporting the clinic by donating staff time to assist with general operations. Each day, we will be providing 5 staff members to act as volunteers at the clinic, helping with check-in and greeting, flow through the facility and post-vaccination support.
We look forward to assisting our healthcare heroes to ensure the health and safety of all residents, especially those who are most vulnerable.
Do you live in the Ashcroft healthcare community? Book your appointment today by calling 1-877-740-7747.    Please note that drop-ins will not be accepted.