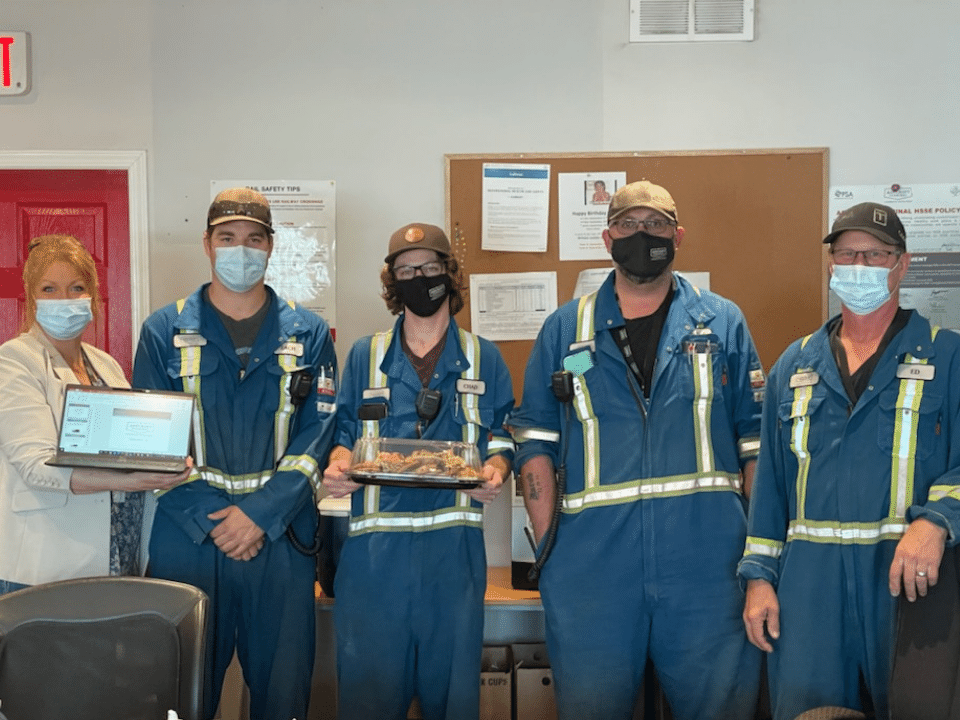 The Ashcroft Terminal team joined Operation Lifesaver Canada to help stop tragedies around railroad tracks and trains by observing Rail Safety Week. This annual weeklong effort concentrates public attention on the need for rail safety education and saves lives by educating and empowering the public to make safe decisions around tracks and trains.
The team took part in rail training workshops on the importance of the shared responsibility of railway safety. Each year, over 100 Canadians are seriously injured or killed as a result of railway crossing or trespassing incidents. Public awareness plays a key role in fostering community rail safety and save lives.
For more information and resources please visit the Operations Lifesaver website.