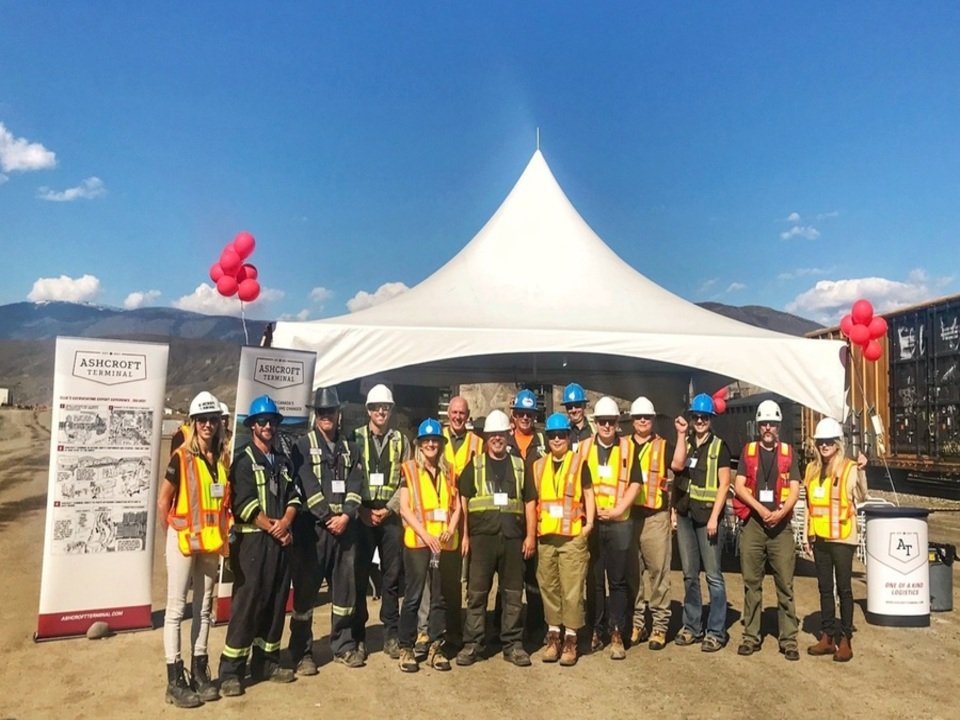 Ottawa engineers $9.2M upgrade for Ashcroft Terminal
Published originally in CFJC Today on May 16, 2018 Written by Jill Sperling
ASHCROFT, B.C. — A $28 million upgrade is in store for the Ashcroft Terminal, and the federal government will cover nearly one third of the cost. 
Federal Minister of Transport Marc Garneau made the announcement in Ashcroft Wednesday, where he emphasized the importance of rail transportation to the economy. 
"If we don't move our goods efficiently, those who want to buy our goods are going to go elsewhere," he said, "so this is a perfect example of making our transportation system more efficient." 
One of several improvements to the terminal includes a new rail link to the CN main line. 
"There are rail lines where CN comes in here, they need at the terminal here to build up the infrastructure for CN to the same level that it exists for CP so that there is the capacity to move stuff efficiently from both CN and CP either onto them from truck or from trains onto trucks," Garneau said. 
Other improvements will include an extra rail track, an internal road system with an underpass for truck traffic, and a multi-commodity storage facility. 
The $9.2 million investment by the feds is welcome news for the Ashcroft Terminal. 
"The government money reduces our $28 million bill to an $18,446,000 bill, which is huge," said Ashcroft Terminal CEO Bob Landucci. "It's massive because it takes the pain out of the infrastructure part and allows us to focus on what the customer needs from us."
With 60 trains passing through each day, the Ashcroft Terminal is a busy place. 
The expansion will reduce transportation bottlenecks, and improve overall efficiency in shipping goods to market. 
Construction is expected to create around 250 jobs. 
"There's going to be construction jobs, there's going to be jobs in the future," said Ashcroft mayor Jack Jeyes, "the whole thing of the name of Ashcroft, it's going to be a great opportunity for the proponents who own the facility, and it just reinforces the vision that they had a number of years ago, and so it will build that out."
The Ashcroft Terminal is the final stop westbound before the Lower Mainland. Every day a variety of products pass through on their way to market. 
"Believe it or not we do some work for a potash customer, all kinds of oil and gas customers that need to stop and do some things in distribution, forest products, all the forest products we do, fertilizers, grains, all that kind of stuff, and we're just scratching the surface, we're not servicing them the way we could be servicing them," Landucci said. 
That's expected to change once the improvements are complete.