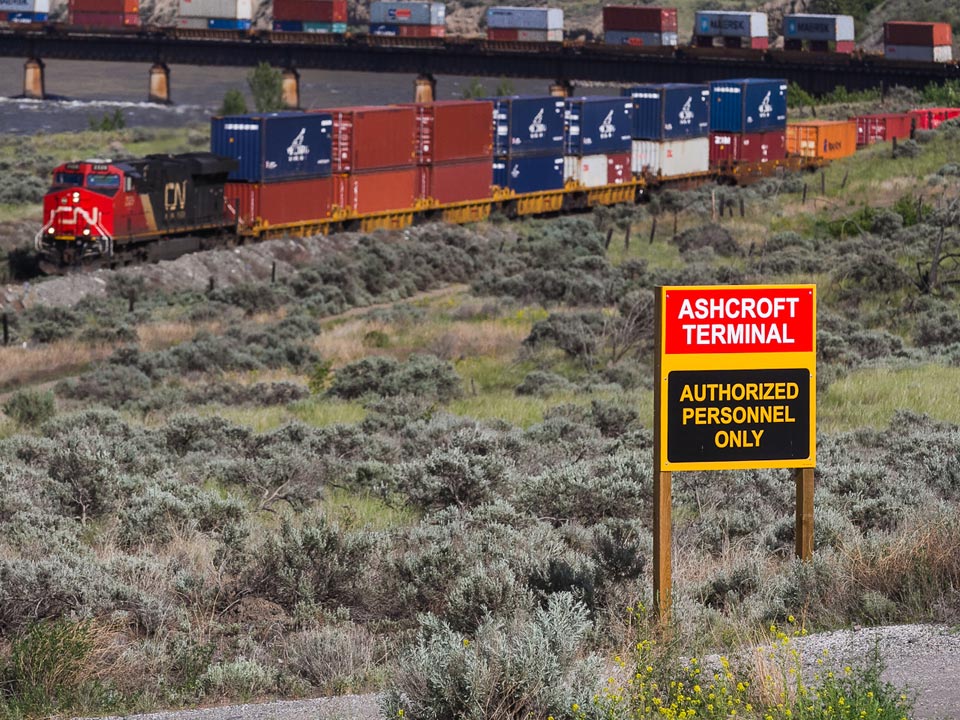 Ashcroft Terminal trying to find alternate recreation site, with Ashcroft Slough now off limits | Radio NL – Kamloops News
Originally published on radionl.com on February 22, 2021
The Ashcroft Slough Society is between a rock and a hard place, with trying to regain access to a nature area just outside of the village.
Mayor Barbara Roden says the Ashcroft Slough is private property, and explains the new owners of the land are building the Ashcroft Terminal along Evans Road. The terminal will be the largest inland port in western Canada, covering 320 acres.
Roden says the society has been trying to find a middle-of-the-road solution for access to the slough, but says there's a slew of issues.
"I don't know if there is one. Maybe if there is it's down the road a bit. It's a valuable part of Ashcroft, it's a beautiful place to go and it's a shame that people can't have that access that has traditionally been available. But it's just too dangerous at this point in time, certainly."
Apart from Evans Road, the only access to the slough is by boat on the Thompson River.
"There's just nowhere to put a private road. And because of the nature you've got the CN mainline on one side – well it's on both sides of the river and crosses over pretty much right at the site – and then you've got bluffs on the other side," Roden says. "So you can't even sort of approach it from the far side of the river. So really the only (driving) access is on private land, through the Ashcroft Terminal site."
Staff with the Ashcroft Terminal say they're assessing other options for recreational use in the area.
Speaking to Thompson-Nicola Regional District board members last week, the terminal's chief operating officer Kleo Landucci says allowing access to the slough is out of the question because of safety concerns.
"We have had to put up a gate to protect the community members. And so we've been working with the community and local municipalities and launched a working group, to really communicate this and make sure we hear people's feedback," she says.
"Accessing the slough in this specific location is not something we can look to accommodate, and it's not something the railroads can do. Working with the village to find other locations where we might be able to support investments in other locations to access is something we are very open to exploring, and we're in the midst of doing that."
Landucci says she understands people's concerns about not being able to drive to the slough, saying her family has done business in Ashcroft for 20 years.
---
Radio NL | Kamloops News