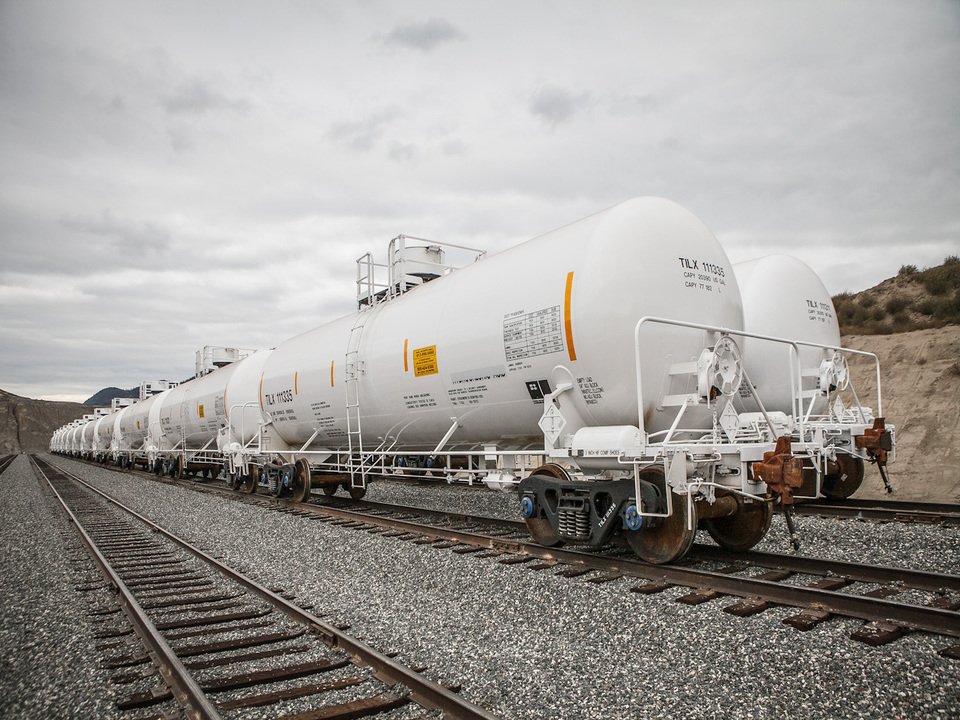 An Open Letter to Ashcroft and Cache Creek Residents From Ashcroft Terminal
Ashcroft Terminal will be taking an important added safety measure to protect the public and the people working at Ashcroft Terminal by installing a gate on Evans Road at the entrance to our industrial property. We understand that restricting access on the Ashcroft Terminal site may affect some residents who currently access a portion of Ashcroft Terminal's private property, referred to as the slough. We are keen to work with the community and First Nations to understand the concerns, and to look for alternatives to accessing the riverfront in an area other than the slough.
Why Ashcroft Terminal Needs to Enforce No Trespassing
Ashcroft Terminal will be an active construction site over the next 18 to 24 months and beyond. We are carefully planning to manage the danger and risk involved on an active construction and industrial site and are taking every step we can to prevent the potential of someone being hit by a train, hurt by heavy equipment, or injuring themselves by tripping or falling. Unfortunately, we have already experienced a grave accident by a trespasser on the slough.
Protecting the public, our employees, and construction teams is Ashcroft Terminal's top priority. We have both a legal responsibility and a moral duty to prevent accidents.
The most important step we can take to keep people safe is to enforce restrictions on accessing Ashcroft Terminal's industrial lands and the privately-owned riverfront lands that lie beyond them.
Over the past few months, CN Rail and Ashcroft Terminal have been working to enforce no trespassing. In a few weeks, we will take the added measure of installing a gate at our property line on Evans Road. We are asking community members to please stay off the site for their own safety and the safety of the women and men working on the construction expansion and at the Terminal.
Expansion activities include a new rail link to the CN mainline, additional rail track off of existing infrastructure, an internal road system and a large multi-commodity warehouse. The expansion needs many local contractors during construction, and an expanded full-time workforce once in operations. This project is supported with funding from Transport Canada as part of its National Trade Corridor Fund. Ashcroft and Bonaparte Indian Bands are actively involved in ongoing archaeological work conducted to document their cultural and historical ties to the site.
Working With the Community on Solutions
We recognize that the installation of the gate may be an unwelcome change for people who have been accessing Ashcroft Terminal's private riverfront property by trespassing through the industrial portion of our site. Unfortunately, there is no safe way for residents to access the slough through Ashcroft Terminal lands.
We want to work closely with the Villages of Ashcroft and Cache Creek to understand the concerns, and to look for suitable alternatives to accessing the riverfront in an area other than the slough. Ashcroft Terminal is prepared to financially support this engagement and the plans that are developed as a result.
We are proposing to form a working group that consists of community and First Nations representatives from the region. If you are interested in being part of this working group, we invite you to review the Terms of Reference for the working group posted on our website.
Should you have any questions about the working group, gate installation or construction expansion, we invite you to email us directly at [email protected].
Thank you for your understanding
Patty Kinvig
Assistant Terminal Manager